We are back with two brand new fully programmable, open source, hot-swappable compact mechanical keyboards: ANAVI Macro Pad 12 and ANAVI Arrows. The crowdfunding campaign is now live at Crowd Supply!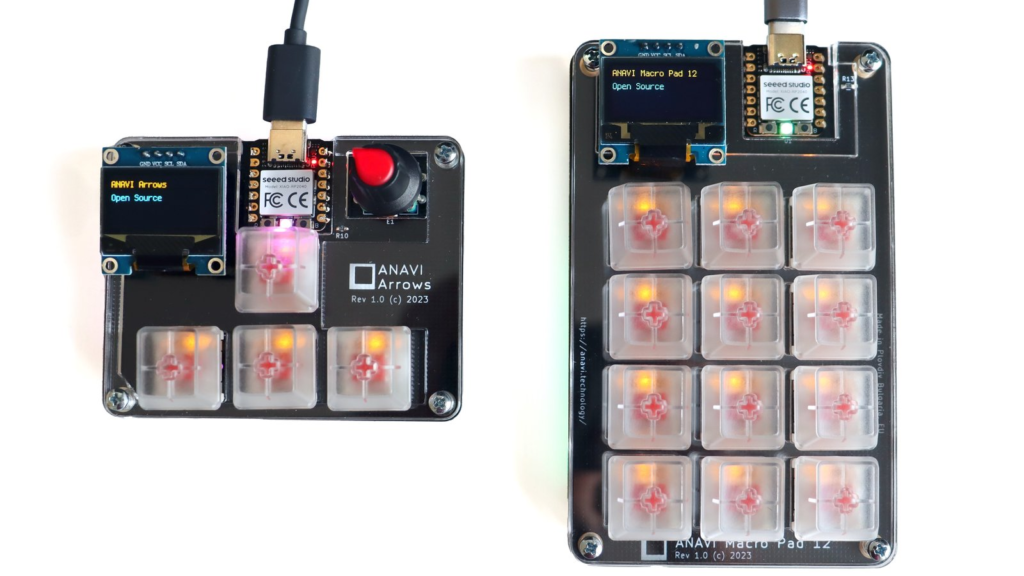 Both ANAVI Macro Pad 12 and ANAVI Arrows feature high-quality gold-plated circuit boards designed with the free and open source software KiCad. These compact keyboards are driven by the Seeed Studio XIAO RP2040 with Raspberry Pi RP2040 microcontroller, ensuring top-notch performance. Equipped with a USB-C connector and a charming mini yellow-blue OLED display, they combine functionality with visual appeal. Thanks to the popular open-source KMK firmware written in CircuitPython, personalizing keyboard layouts and macros becomes a breeze.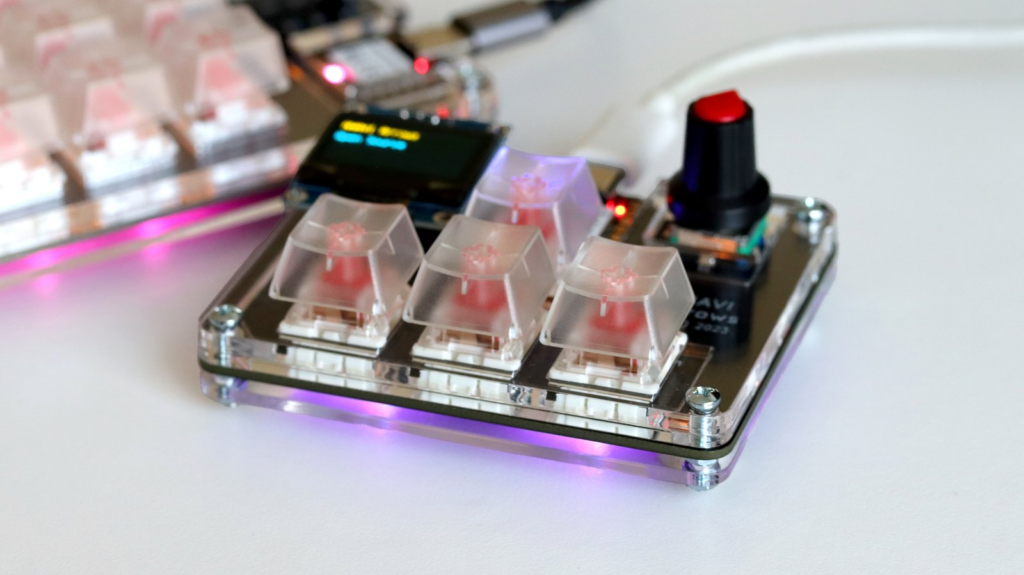 Import your typing experience with our bright and shiny compact mechanical keyboards, made in Plovdiv, Bulgaria, EU. Support our crowdfunding campaign and help us bring these unique and high-quality open source keyboards to life.