Good news, everybody! All kits with ANAVI Macro Pad 12 and ANAVI Arrows have been sent to Crowd Supply's warehouse for distribution. Crowd Supply will ship them to backers of the crowdfunding very soon.
Every kit features environmentally conscious simple packaging encased in recyclable cardboard boxes. These boxes are made from recycled materials and are readily recyclable once more, fostering a circular economy. Opting for this kind of packaging is in harmony with our sustainability objectives and a dedication to a more environmentally-friendly and conscientious approach to packaging materials.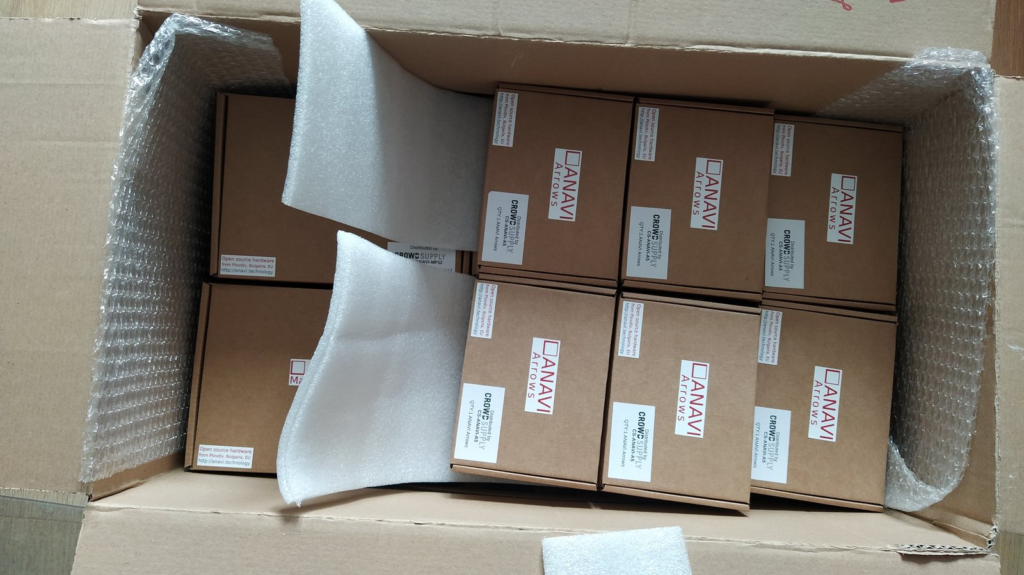 We want to express our profound gratitude for all backers of our open-source hardware offerings! If you missed the crowdfunding period you can still purchase a compact mechanical keyboard from Crowd Supply. In the coming months we will make ANAVI Arrows and ANAVI Macro Pad 12 available through our other distributors. Anticipate a consistent flow of technical enhancements. We trust that your new equipment will bring you both enjoyment and a boost in your productivity!