Hip hip hooray! The crowdfunding campaign of ANAVI Miracle Controller at Crowd Supply was successful. It ended on 5 February 2020. We met all stretch goals.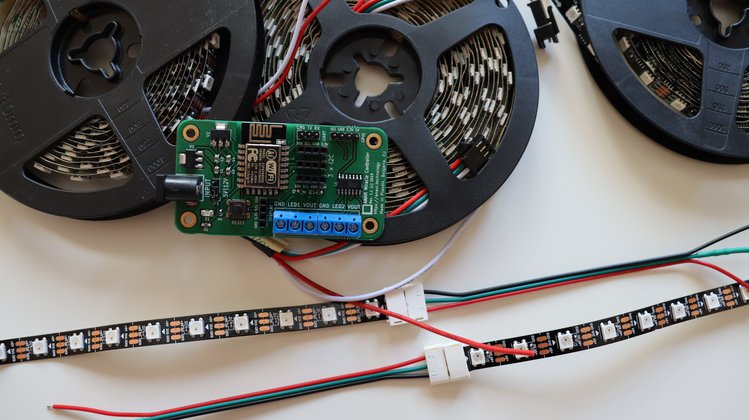 ANAVI Miracle Controller is an ESP8266-powered Wi-Fi dev board to control two 5 V or two 12 V addressable (digital) LED strips like WS2812B, WS2812, WS2811, etc. Furthermore, mini OLED display and up to 3 I2C sensors can be attached. It has been certified by the Open Source Hardware Association.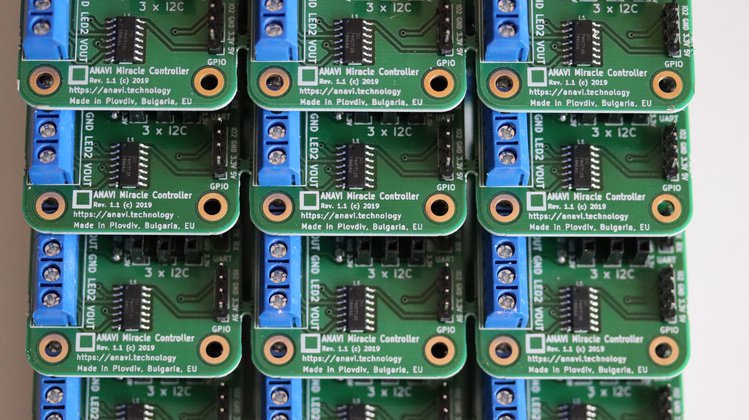 We have already started manufacturing. The first and second batches of boards are ready. Right now we are testing and packaging them. The estimated shipping date remains the same – Mar 30, 2020. In the meantime you can still place pre-orders at the same prices. Crowd Supply will take care of the shipping for all orders placed during the crowdfunding campaign and pre-orders.