Earlier in January all ANAVI Gardening uHAT kits were delivered to the Crowd Supply warehouse and soon after that Crowd Supply team sent them to their final destination: our valuable and trusting crowdfunding backers! Thank you again for the support.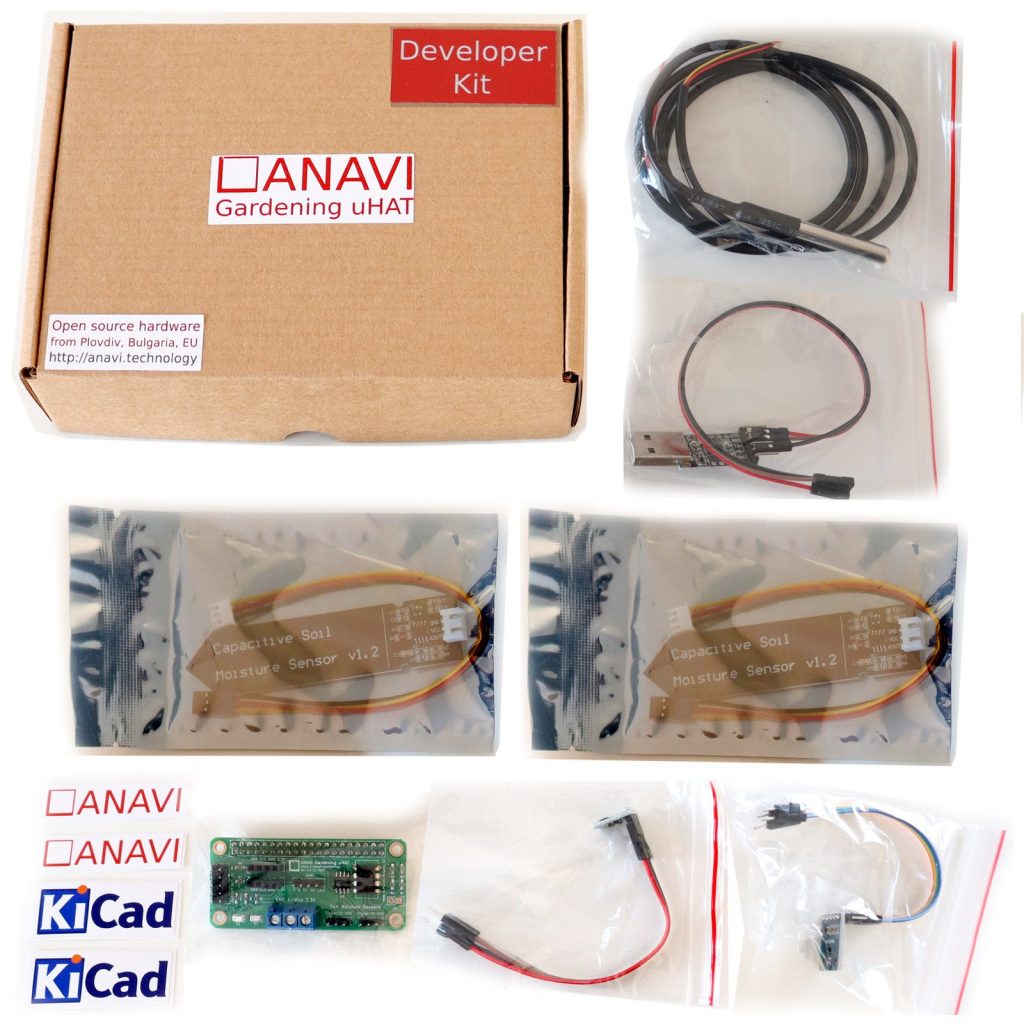 ANAVI Gardening uHAT is a versatile development board, so please follow the instructions below for safe use:
ANAVI Gardening uHAT should only be connected to a compatible Raspberry Pi with 40-pin header.
Do not expose it to water or moisture, and do not place it on a conductive surface whilst in operation.
Do not expose it to heat from any source; it is designed for reliable operation at normal room temperatures.
Take care while handling the board to avoid mechanical or electrical damage to the printed circuit board and connectors.
Avoid handling ANAVI Gardening uHAT while it is powered on. Only handle by the edges to minimize the risk of electrostatic discharge damage.
In the meantime, there is a work in progress going on the user's manual which is available at GitHub. We will soon update it. As usual, GitHub pull requests with improvements and fixes to the documentation or the source code examples are always welcome.