Jesús Figueres, a data scientist interested in artificial intelligence (AI), shared in Twitter his setup of Raspberry Pi and ANAVI Infrared pHAT. It is living upside down on his lab's ceiling so he calls it "Spiderman". No doubt this is a suitable name in this case!
Jesús has attached various sensors for collecting data as we as a Raspberry Pi camera to take pictures of the room. He has developed energy efficiency algorithms running in the cloud which make decisions based on the data from the sensor and after that ANAVI Infrared pHAT takes care for transmitting commands as a stream of infrared signals to his air conditioner.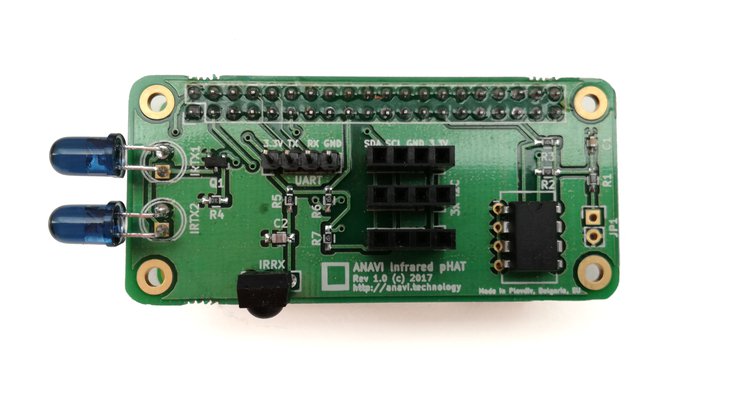 ANAVI Infrared pHAT is a low-cost open source hardware add-on board for Raspberry Pi with infrared receiver and transmitted. Furthermore it has slots for attaching up to 3 I2C sensor modules as well as convenient UART pins. We launched it in 2017 and it is one of our best-selling products. ANAVI Infrared pHAT is available at our distributors around the world and you can order it to build a similar home automation solution.